There has been a rising trend of using chalkboard at weddings. It's frugal, it's fun, it's different. However, like an old article at The Pottery Barn showed, just 2 pre-made chalkboard plates and frames can cost $99. Why spend money on expensive signs and placement cards when you can be frugal with chalkboards? Make unique signs that are open to change, editing and adding of designs.
Scour your local dollar store. Some small chalkboard items such as stickers, small frames, and more can be found at the cheapest store in town. You can even buy chalk of several colors at the dollar store as well. Select the colors that match your wedding theme.
You can even make your own chalkboard items. This can save you even more money, since some chalkboard items are over-priced due to the fact that they are trending. Here's how you can DIY chalkboard items:
Decide how many items you need. Do you want chalkboard place cards, signs for the food, dessert and gift tables, regular signs indicating where different activities will be going on, signs with nice things written on them, etc. Count everything so you will know how many chalkboard items you will need.
Go to Goodwill, Salvation Army, or the Dollar Store and get the items that you want to turn into a chalkboard. It can be plates, trays, pieces of wood, etc. Be sure to pick up as many items as you need.
Pick up cans of chalkboard spray paint. You can probably get some at your local craft store. While you're there, get some painter's tape so you can have clean margins and borders for your paint.
Tape the items along the border that you want to paint. This ensures that you don't get paint where you don't want it.
Spray 2 coats of chalkboard spray paint on each item. Be careful to stay within the tape. Let dry for 24 hours.
Mount, place, and arrange your pieces and write on them with chalk as desired.
Not sure what to write on your chalkboards? Here are some lovely examples.
Place cards: Tiny little place cards can make assigned seating that much easier. Chalkboards for table numbers are a cute, unique way to distinguish tables.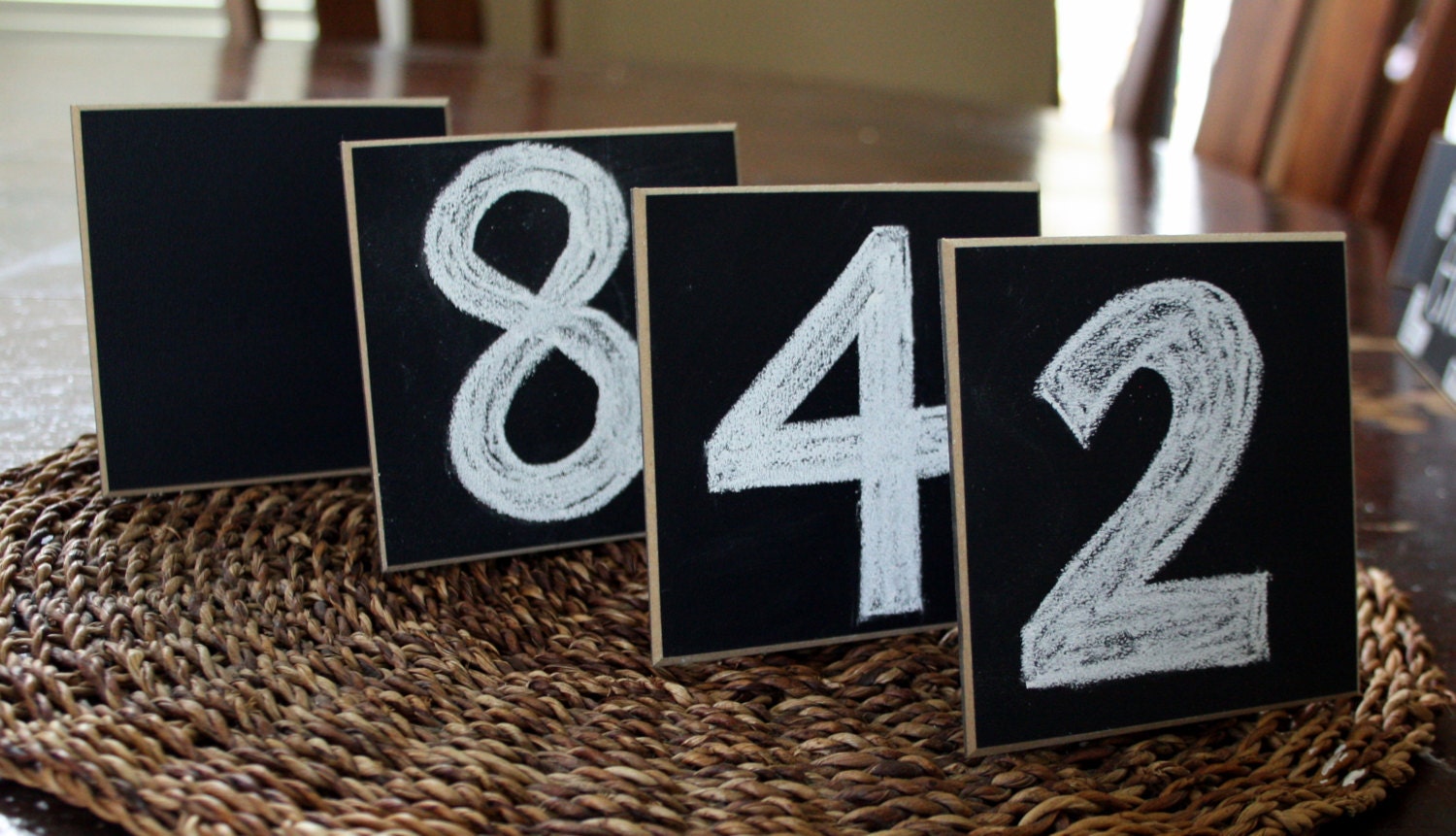 Directions: It can help out-of-towners know where they can park, where they can use the bathroom, and where the wedding and reception is being held in the venue. These are especially handy at an outdoor wedding.
Quotes. Sometimes at weddings, there are chalkboard signs with phrases and quotes, even the bridegroom's wedding story. Here are some examples to inspire you.
Sendoffs. A sign can be placed strategically with items such as bubbles, sparklers, balloons or lanterns. It can indicate the type of send-off planned for the newlyweds and at what time. Here are some of the best examples.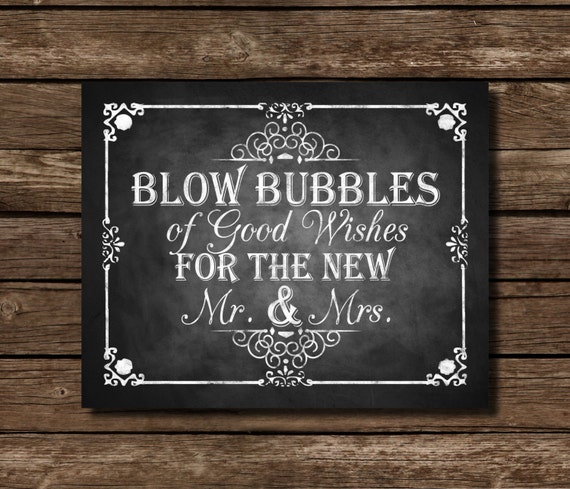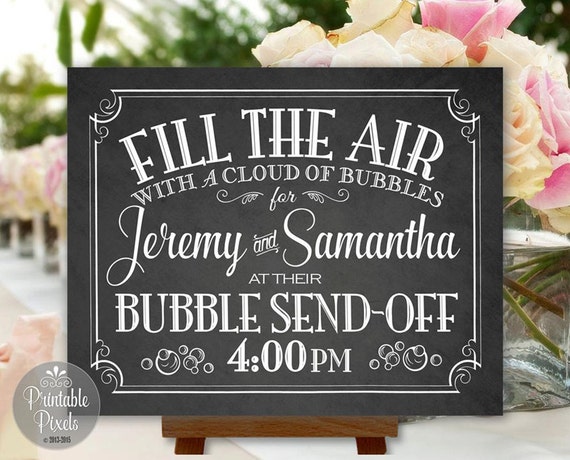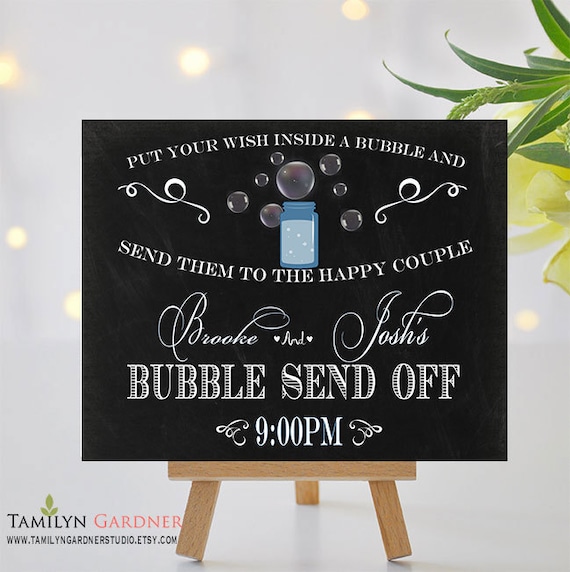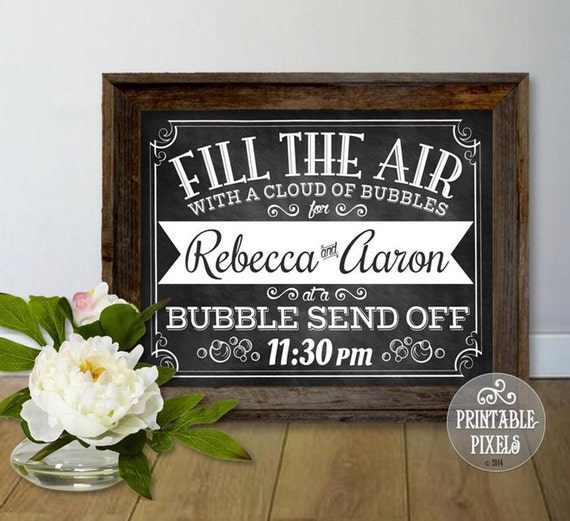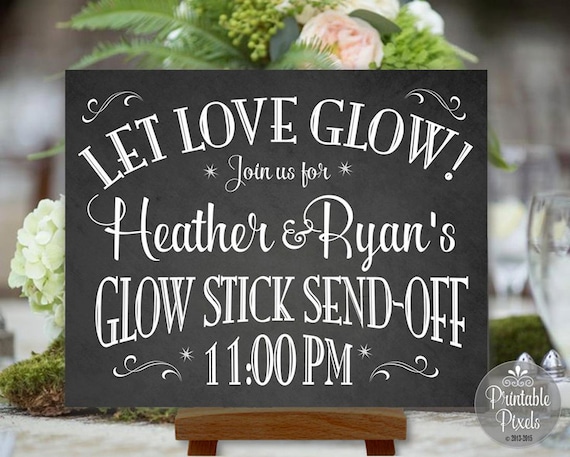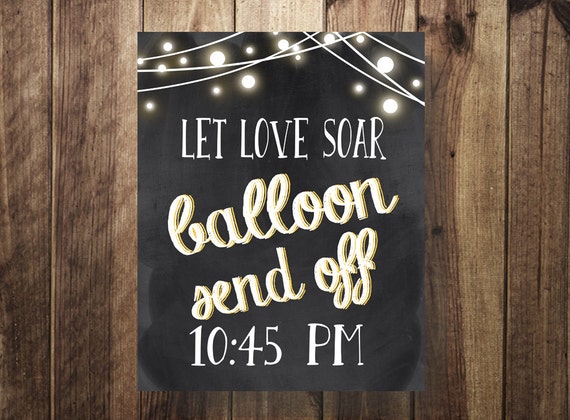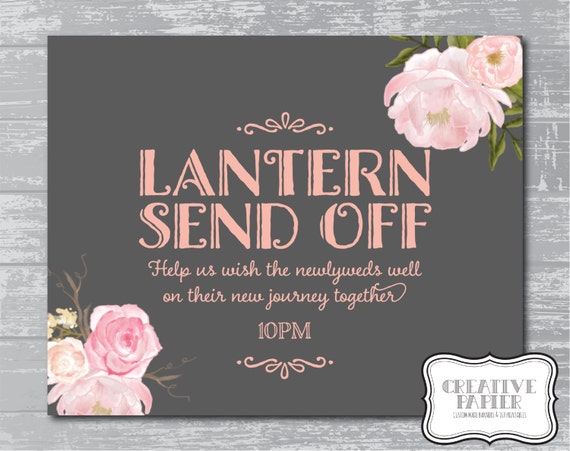 Do you have any money-saving tips on including chalkboards at your wedding ceremony and reception? Comment below!