Are you a Star Wars fan that leans towards the dark side? Have your wedding on May 6th, aka Revenge of the Sith. Some people call Sith day on May 5th for Revenge of the 5th, but honestly that day is already reserved for Cinco de Mayo.
Right after you kiss the bride, walk back down the aisle with your friends lifting light sabers for you to walk under.
Get a great photographer so they can take amazing action shots of you two. Bonus if you pose according to a scene in Star Wars!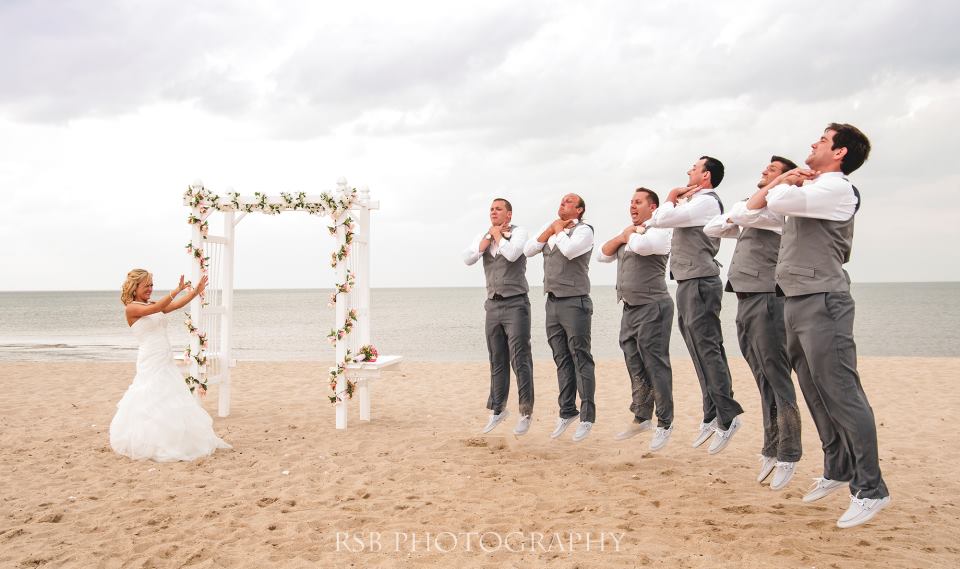 Have the groomsmen jump up at the same time holding their necks for this hilarious shot at a beach wedding!
Have your guests arrive costumed for the main event.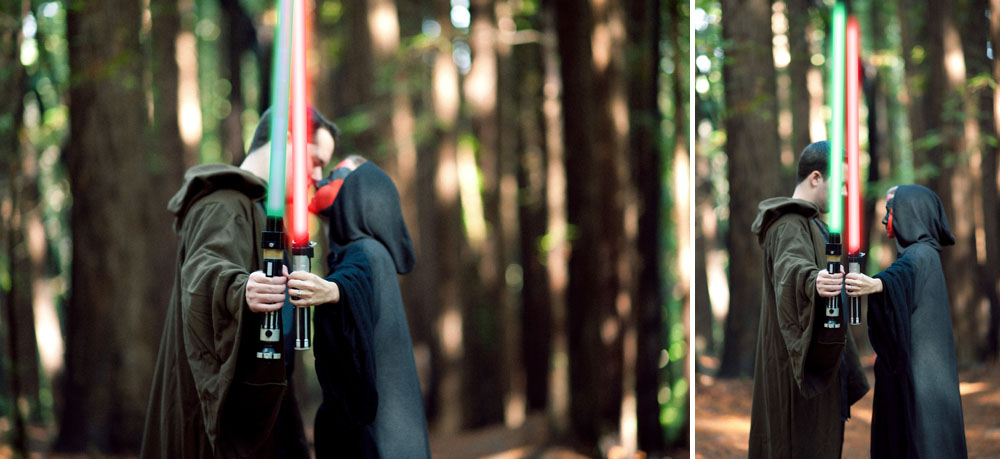 Kiss in your wedding photos holding your respective light sabers and in your amazing Star Wars costumes.
Model after your favorite Star Wars characters.
Don't piss off the bride!
Got more Star Wars Sith themed wedding ideas? Comment below!