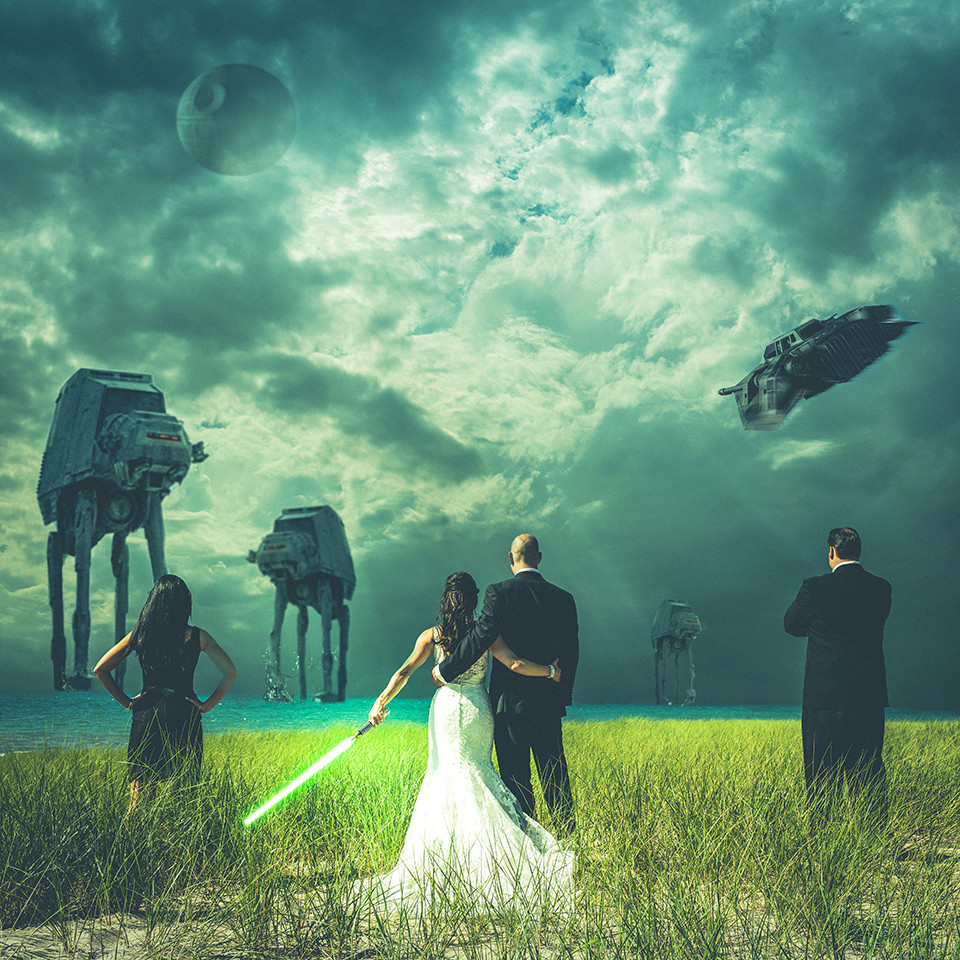 Huge fan of Star Wars? May the 4th be with you! This is a great idea if you are a jedi fan in star wars.
Decorations can be bought almost anywhere. From Walmart, iParty and Party Experts, there re plenty of costumes, decorations and more for any party. You can even order them custom made nline or ready to ship.
Light sabers can be bought at most party stores. Have the photographer take lots of themed photos of the groomsmen, bridesmaids and the couple.
Invitations can be spruced up with Star Wars paraphernalia. Designers can design them, or you can customize your own using google images. You can also draw your own designs if you re artsy.
Color coordinate with your dress, accessories and suit to star wars colors.
Having a picnic meal as your feast? Get themed lunchboxes to offer to the guests for a stylish touch on your Star Wars wedding.
Get all the masks you would ever need! The bride, groom, wedding party, even guests can enjoy dressing up and playing the part on your special day.
Bride and groom not wanting to dress up? Have the wedding party do so, guests, or even hire extras for some cool photos.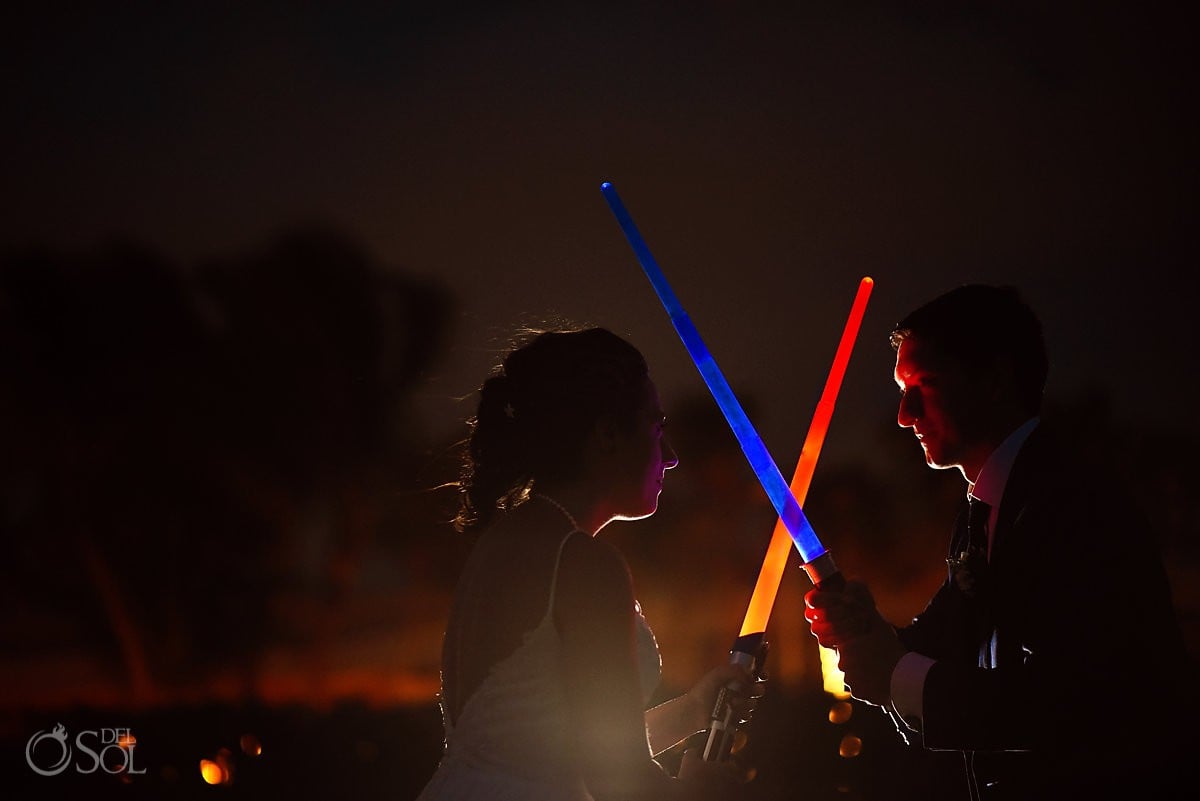 Skyscraper wedding? Take once-in-a-lifetime shots on the roof or at the highest point during dusk or sunset with lightsabers.
Get some meaningful props or cardboard cutouts to stand out for your wedding photos or decor.
Got any more tips to share? Comment below!