Don't have the funds to buy an expensive wedding garter? Do you still want one, but at a bargain? Why don't you make one yourself?
Materials:
Stretchy, lace ribbon
Rhinestone appliqué ($6 and up at shinetrim.com)
Needle and thread
Hot fix rhinestones and rhinestone setter or iron (optional)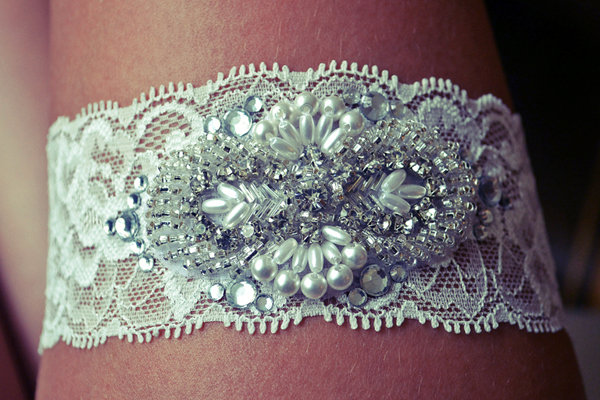 Steps:
Cut the Lace. Make sure the lace you buy is stretchy so it won't fall down your leg.
Sew. Find the center point of the lace.
Add Rhinestones (Optional) Arrange the hot fix rhinestones around the appliqué.
Finish Up. Turn the lace inside out and sew together.