This can be a great asset to a DIY wedding! Think of the words you can make and incoorperate into your wedding decor, outdoor or indoor! You can wire the words: Love, I Do, Forever, Always, Bride, Groom, Mr, Mrs, Family, etc.
If you want to try this for a wedding topper you can write out the intended's last names, "hitched", "just married", "Mr & Mrs", or just "I do" or "we did".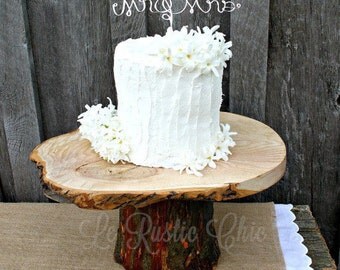 You can also make the wire into shapes like hearts, stars, flowers, whatever your imagination inspires you to do!
Try each phrase out with your partner and see which one of them that you like best.
Longer wire words, like the last name and something else, can also be bought at specialty stores.
"Happily Ever After" is a perfect phrase to use atop a wedding cake!